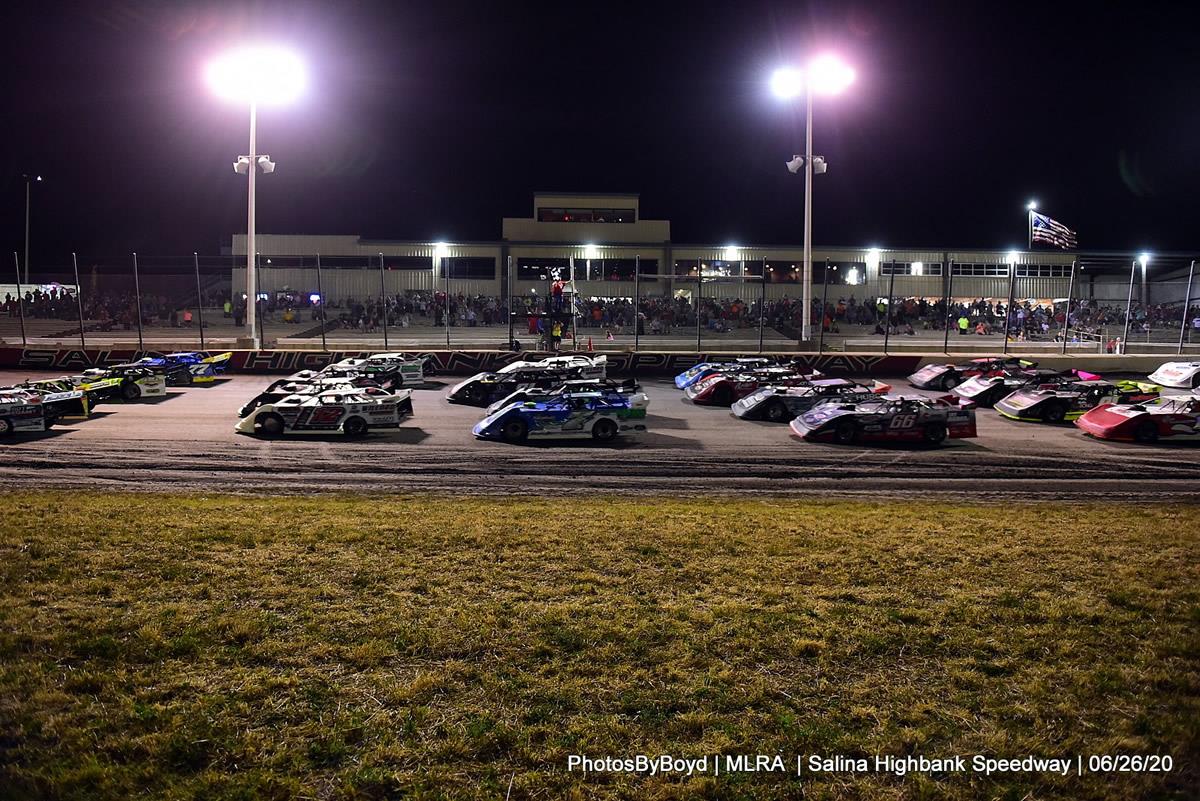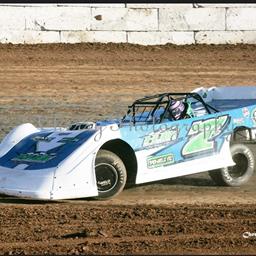 ---
Austin Theiss begins MLRA stretch
Wednesday night found Austin Theiss in action at Lucas Oil Speedway (Wheatland, Mo.) for the Lucas Oil Midwest LateModel Racing Association (MLRA) sanctioned Midweek Mayhem. In a stout field of 36 cars, Theiss timed in 13th fastest in his group before retiring early from his heat. Needing second place finish or better in his B-Main to make the opening night feature, Austin fell one spot short with a third place outing. (Todd Boyd photos)
The following night at Outlaw Motor Speedway (Oktaha, Okla.), Austin recorded a seventh place finish in his heat, transferring him into the B-Main. Sending the Top 3 into the $3,000-to-wn A-Main, Theiss logged a sixth place finish.
On Friday evening at Salina Highbanks Speedway (Pryor Creek, Okla.) for the two-day ARMI Freedom Classic, Theiss came one spot short of a transfer position in his heat with a fifth place finish. Streaking to a 10-lap consolation victory, Austin locked into the 17th-starting position for the A-Main. With $3,000 on the line, Theiss dropped two spots in the 30-lapper to place 19th.
For the $5,000-to-win finale on Saturday, Austin took part in time trials but ended up scratching from his heat, and B-Main.
Back to News